Encontro de Irmaos das Comunidades de Paises de Lingua Portuguesa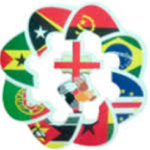 The third conference of Brethren from Portuguese-speaking countries took place on 23 – 28 August 2016 in Luanda province, Angola.
 The theme of the conference was 'Building Bridges and Reaching Goals'.
There were some 220 delegates from Portugal, Angola, Brazil, Mozambique, Sao Tome e Principe, and the USA.
For a report on the conference, (Portuguese language) with conclusions and recommendations, click below.
You can also link to the conferrence webite for photographs and video
It was agreed that the 4th conference should be held in Sao Tome e Principe in August 2020.
The second conference of representatives of Brethren assemblies in Portuguese-speaking countries took place in Rio de Janeiro, Brazil on 3 – 7 September 2013 under the title of 'Building bridges'. For more information, contact Casmarrinha Duarte (Portugal) or Jabesmar Guimares (Brazil). 
The first meeting of representatives of Brethren churches in Portuguese-speaking countries took place in Portugal in 2008. The conference was attended by over 50 representatives from Portugal, Angola, Mozambique, Guinea-Bissau, Brazil and the USA as well as three observers from the United Kingdom. conference