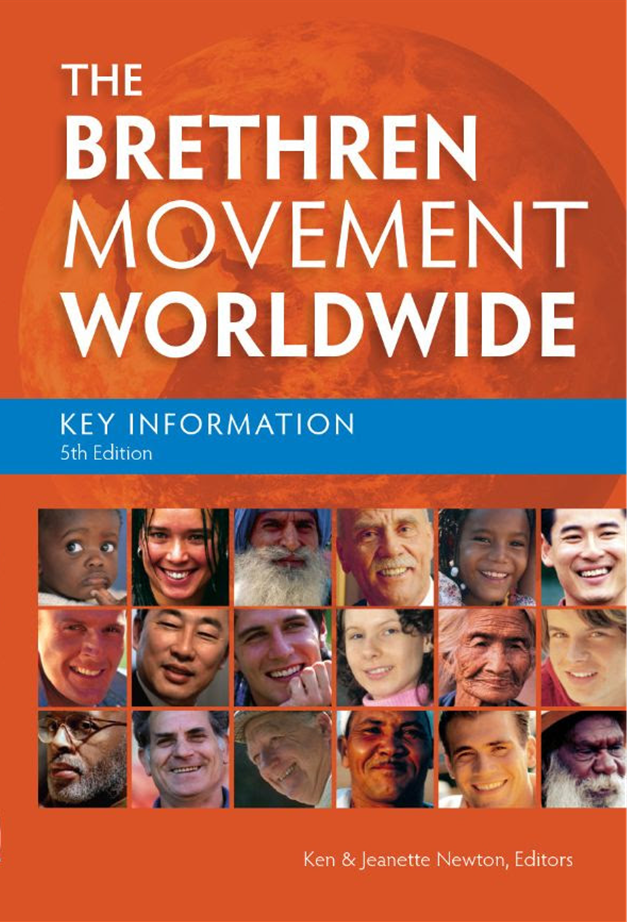 Price: £5.00

including postage and handling
UK £8.10
THE BRETHREN MOVEMENT WORLDWIDE – 5th edition

Edited by Ken & Jeanette Newton
This volume brings together information on Christian work associated with the Brethren movement in 117 different countries/territories in the world. The information was collected in association with the seventh International Brethren Conference on Mission (IBCM) in 2019. IBCM conferences aim to bring together for mutual encouragement leaders in the Brethren movement from as many as possible of the countries in which there are local churches associated with movement.
Also available from Partnership UK – www.partnershipuk.org/books/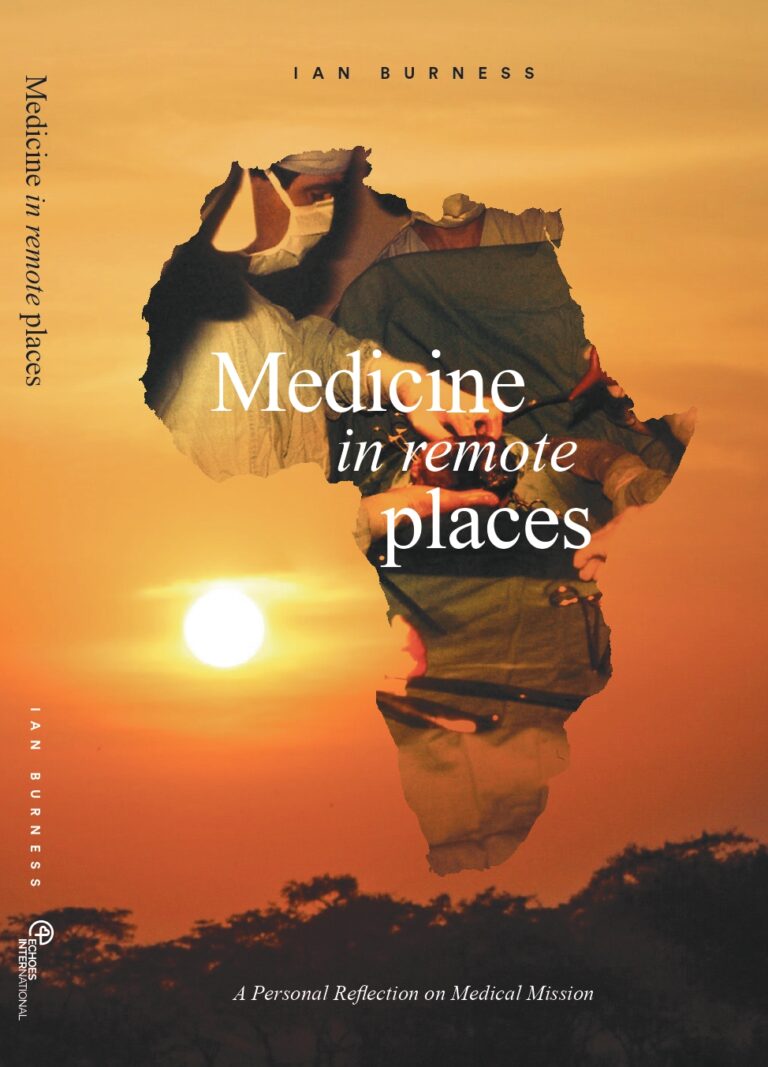 Price: £8.99 
plus postage 
MEDICINE IN REMOTE PLACES – Ian Burness
MEDICINE IN REMOTE PLACES is a personal reflection on the challenges, variety and sheer unpredictability of mission health care in a remote area of Central Africa. Although the events described took place some years ago, the realities of working in an isolated tropical environment are still challenging, This book is more than an interesting story, but an examination of mission practice in 21st century. 
IAN BURNESS grew up in Aberdeen, Scotland, and came to faith as a boy. He studied medicine
at Aberdeen University where he met and married Margaret, a teacher. After postgraduate
training, they followed the call of God on their lives and went to Africa in 1979, where Ian
helped to develop and lead a mission hospital on the Zambian/Angolan border. After eleven
years there, they returned to the UK for family needs and moved to Bath, where Ian worked
with Echoes of Service, a mission service organisation, from 1992 until 2015. Ian is the Chair of
the IBCM Network board, a member of the Shared Hope Team and on the board of Opal
Trust. He published From Glasgow to Garenganze, F S Arnot and Nineteenth Century Africa
Mission in 2017. They have three children and nine grandchildren.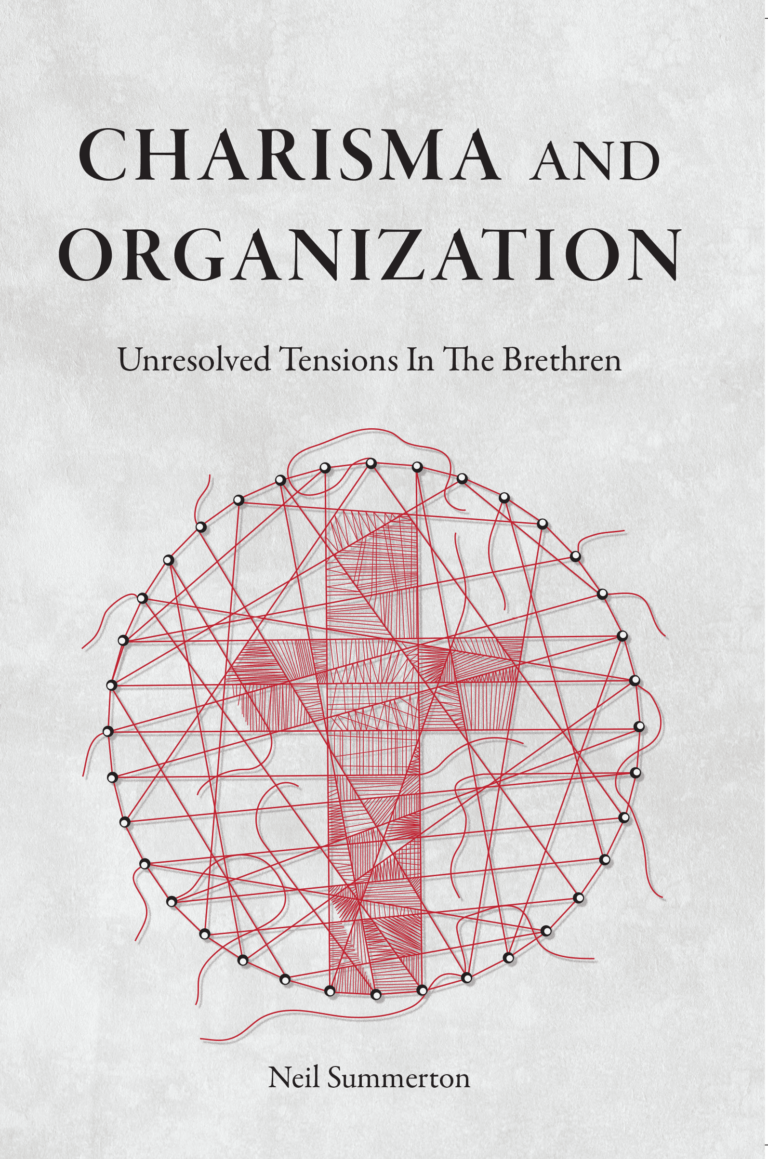 Price:  £4.99
plus postage 
CHARISMA AND ORGANISATION – UNRESOLVED TENSIONS IN THE BRETHREN – Neil Summerton
Neil Summerton (formerly General Secretary of IBCM) has just published a short book which explores the history of some key questions which underlie thought in the Open or Christian Brethren in many countries, and sometimes paralyse God's work among them.
Evangelical Christians are often criticized for splitting into separate denominational groups and multiplying parachurch bodies. The Open Brethren have largely avoided 'denominational' splits, despite wide ecclesiological differences between them. They have done this through their strong doctrine of the autonomy of the local church and denying that their movement is a denomination. But they have not avoided the multiplication of parachurch bodies, while having very serious doubts whether 'organizations' are a good thing at all biblically. Also evangelical individualism has flourished in the Open Brethren, often leading to the creation of new organizations, with the risk of serious duplication between them.
Charisma and Organization explores these themes in the history of the Brethren movement in the British Isles. It should help local church leaders, and leaders of Brethren organizations, throughout the world to understand better debates and tensions which continue today, even among those who strenuously deny that they are 'Brethren'.
NEIL SUMMERTON is a military historian by intellectual training, and spent 30 years as a policy-maker in the British civil service. He has written extensively in the areas of public policy, history, ethics, and church life and practice. For the past decade, he has edited Partnership Perspectives, and is the author of A noble Task: Eldership and Ministry in the Local Church, (1994, second edition). He has been a member of the governing body of an Oxford college, a non-executive director of commercial companies, and a trustee of a number of evangelical and Brethren charities. For many years he has been the General Secretary of IBCM, and is a Trustee of IBCM Network.
Price:  £9.99
plus postage 
IN HIS IMAGE – Stephen McQuoid
Stephen McQuoid explores the biblical basis of God's creation order and what this means for life at all its stages, for families, for children and for the wellbeing of society. Biblical Christian teaching in these areas is today counter-cultural and Stephen discusses issues with understanding and clarity.
Stephen McQuoid grew up in Ethiopia where his parents were missionaries. He then lived in Ireland where he qualified as a nurse before going on to study theology, gaining a variety of degrees including an MTh and PhD in theology. He is the author of 16 books on subjects such as discipleship, evangelism, apologetics, and church discipline. Stephen is the general director of Gospel Literature Outreach, a missionary organisation based in Europe. He is married to Debbie, and they along with their three children fellowship at Liberty Community Church in Bellshill, where Stephen is a teaching elder. His interests include motorbikes, football, boxing, MMA, and politics.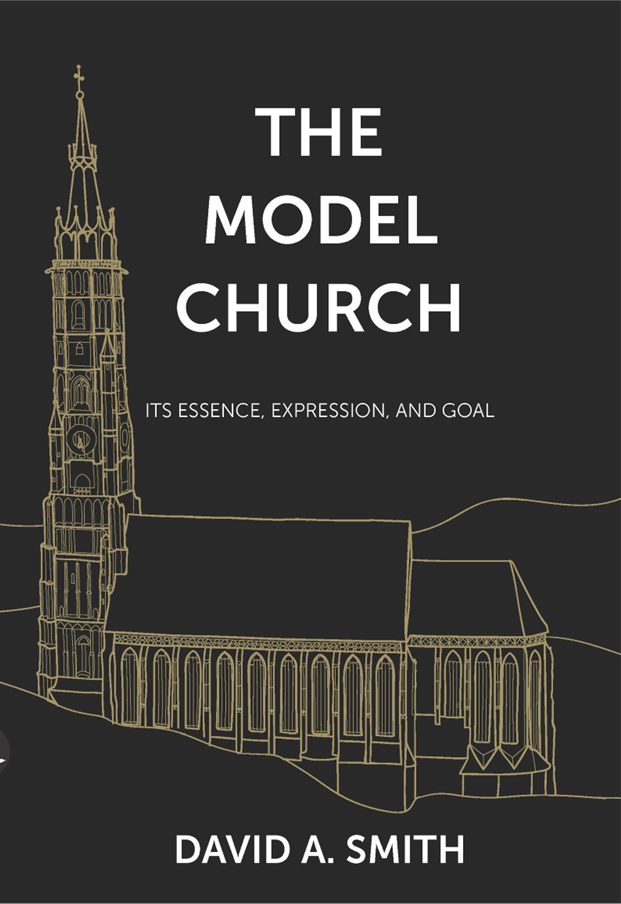 Price: £10.00 | A$20
including postage and handling
UK £13.10 | Australia $26
THE MODEL CHURCH – David A. Smith

What is the church to be? What is its essence? What is the church to do? What are its expressions? What is the church to become? What is its goal? Can the essence, expression, and goal dimensions of the church be connected? If so how? Providing the answers to these questions is the key to understanding the church and providing effective leadership of the church. However, when church leaders get together the first question they often ask is, "What shall we do now?" Everyone is looking for a good idea, that comes with a step by step plan, that after a minimum of thought all can commit to and follow headlong into exhaustive action. In such a pragmatic world we find ourselves so busy doing church, we have no time to stop and consider what the church is called to be. We are busy with church action without church reflection. We have lost our sense of essence, being preoccupied with our ministry expressions. We must first understand who we are, get to know know our essence, before we can correctly express what we are called to be. Once we know our essence, we can correctly identify our expressions.  And before we rush to mobilise our expressions, we have one more question to ask, "What is the goal of the church?" Where are we headed with all our effort?
 THE MODEL CHURCH provides the answers through developing an integrated church model, that includes the essence, expression, and goal dimensions, and can be used to evaluate and guide the life of the church.
 DR DAVID A. SMITH is International Director of IBCM Network and Academic Dean of Australian College of Christian Studies.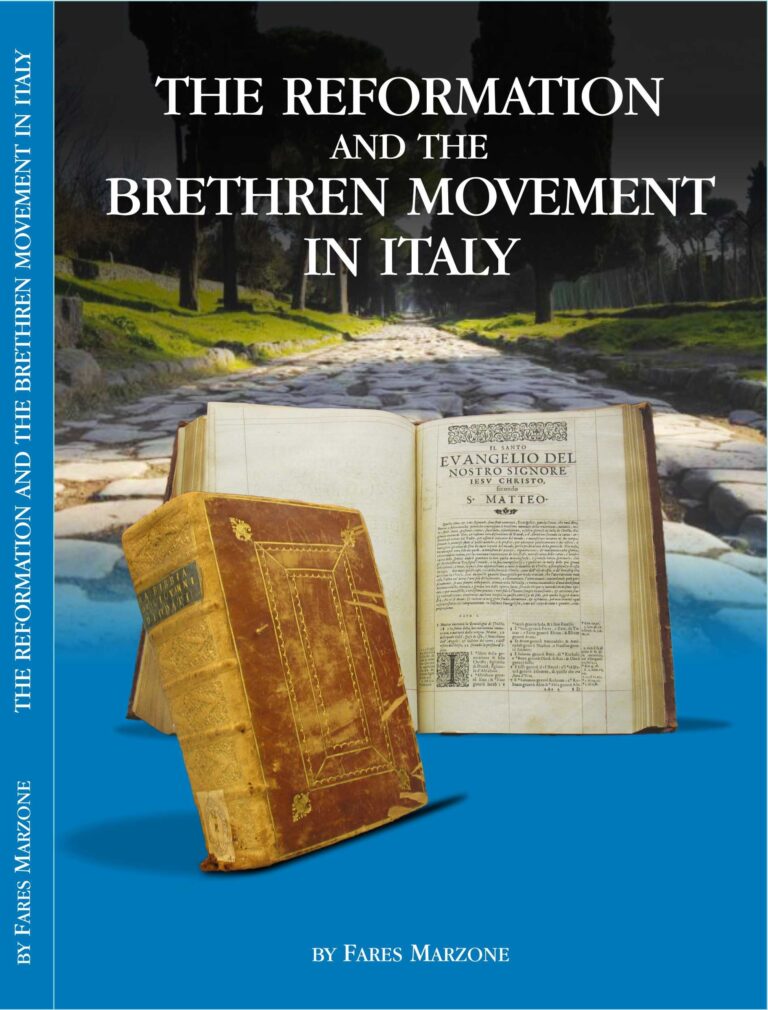 Price: £8.00

including postage and handling
UK £11.10
THE REFORMATION AND THE BRETHREN MOVEMENT IN ITALY – Fares Marzone
Most readers may be surprised by the topic of this work. Few are familiar with this important part of the Reformation, and most English-language Church history
texts give it scant notice if any at all.
This book fills a gap, since no comprehensive book on this movement from its nineteenth century planting in Italy until the end of the twentieth century has been published in English.
FARES MARZONE has done a great service to the English-language reader by making readily
available this history and is to be commended for both his labours and this book,
the fruit of his labours.
T. J. Marinello, PhD, FRHistS
Professor of Systematic and Historical Theology
Tyndale Theological Seminary, The Netherlands
THE GLO BOOKSHOP –

As 'Scotland's Leading Independent Christian Resource Centre' we stock a wide range of products in our shop in Motherwell. In addition to our 'core' stock ranges, we run a series of special promotions for different times of the year, and for new product ranges. Items are available in-store or online and are ready to be shipped worldwide.