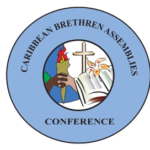 Background
International conferences for leaders and others in the Christian Brethren assemblies in the Caribbean were resumed at a conference in St Kitts in July 2014. The St Kitts conference agreed to establish a continuation committee under the chairmanship of Hadyn Marshall (St. Vincent and the Grenadines), with one representative from each Caribbean territory where there are Brethren assemblies. The purpose of the committee is to plan further conferences at four-yearly intervals and encourage continuing contact between Brethren movements in the different islands of the Caribbean.
2014: The first Caribbean Conference (CBAC),  was held on 14 – 17 July, 2014, in St Kitts, under the theme of  "Strengthening the things that remain" as we forge forward using the old message' Revelation 3: 2. The conference was attended by 145 people from 16 countries and the aim was 4 days of learning, inspiration, growing, and knowing fellow believers from the region and other countries.
2017: The second CBAC conference, was held on 17 – 21 July, 2017, in Trinidad, under the theme of "Moving Forward Together." The conference was attended by 273 participants from 13 Caribbean territories:Anguilla, Antigua and Barbuda, Bahamas, Barbados, Bermuda, Grenada, Guyana, Jamaica, St. Kitts and Nevis, St. Lucia, St. Vincent and the Grenadines, Trinidad and Tobago, US Virgin Islands (St. Croix), several expatriates domiciled in the USA, and visitors from India and the UK. The main speakers were:
Loris Heywood (Guyana)
David Corbin (Trinidad/Jamaica/USA)
David Henry (Jamaica)
Neil Summerton (UK)
Use the link to the organising group's excellent web site for full details of the conference including speaker profiles, session and workshop notes along with an official report of the conference .There are also regular newsletters with mission reports and challenges.available on the site.
Due to uncertain pandemic situation, it was decided that the third conference will go virtual from July 7 to 9, 2022. The theme is 'Working with God to Make Disciples', and the speakers are Napoleon Black and Brian Burke.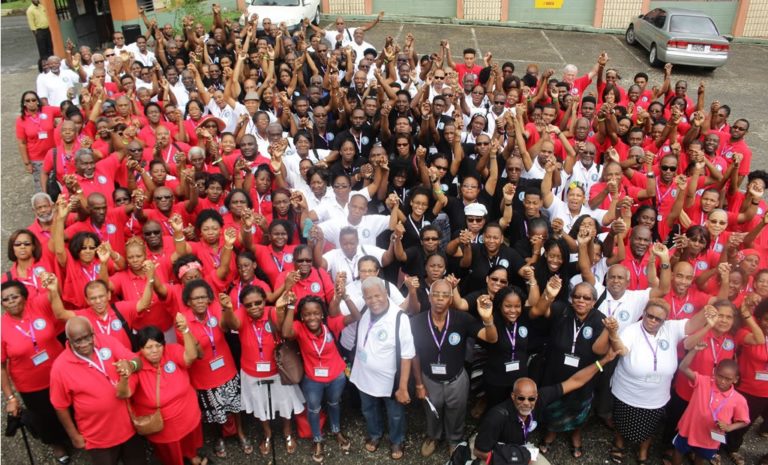 A youth conference (Youth Explosion Seven for Christ Convention 2016), for those aged between 15 and 40, was held in Grenada on Friday 8 – Tuesday 12 July 2016.

Use their site link here for an explanation of their vision, video tasters demonstrating the vibrancy of their approach and encouragement that God is building His church.