Theme: "FOR CHRIST'S LOVE COMPELS US…" 2 Cor 5:14
Keynote Speakers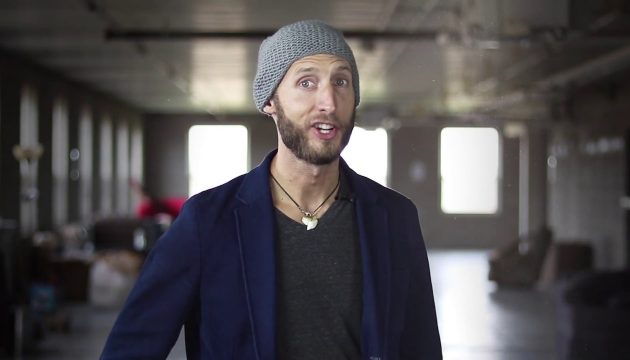 Nate Bramsen was born in Senegal and has spent the majority of his life on the African Continent. After graduating with a business degree from North Greenville University and a Masters from Kansas State University, Nate headed overseas to invest in seeing those who have never heard of Jesus hear the Gospel. While working with street children in the Middle East, he founded ROCK International, an organization to reach children trapped in situations of crisis. He and his wife Priyanka are now involved in itinerant and media ministry which includes a podcast called INTO YOUR BIBLE (available on YouTube, Apple Podcasts, Spotify, etc). 
He is also the author of the books, What If Jesus Meant What He Said? and Prosper: Enjoying Intimacy With God (written during a journey with cancer) along with Dive In (a practical book on studying God's Word). For more, check out www.intoyourbible.org Together with his wife Priyanka and their daughters Haven and Sage, they share a passion for this generation to become unconditional followers of Jesus Christ and to see unreached souls accessed with the Gospel. During their free time, they love exploring cities, going on hikes, and trying new foods.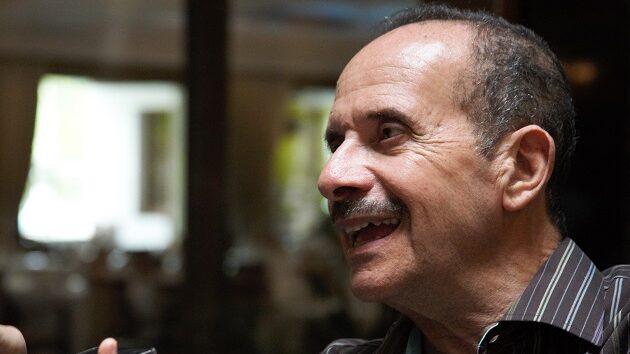 Ramez was born in Cairo, Egypt and emigrated with his family to Canada when he was sixteen. He came to know the Lord through Rosemount Bible Chapel in Montreal and was discipled as a student through the Inter-Varsity group at McGill University. From 1972 to 1980 he developed and directed the ministry of the Groupes Bibliques Universitaires du Quebec. In 1980 along with his wife Rebecca (an MK from Haiti) and two small children he returned to Egypt, where he became the IFES Regional Secretary for the Middle East.
He attended the first Lausanne Congress for World Evangelization in 1974 and was subsequently appointed as the youth representative on the Lausanne Committee. He served on the Committee, in different capacities, from 1974 to 1994. In 2006 he rejoined Lausanne as Program Chairman for Lausanne III 2010 Cape Town Congress.
From 1990 – 2021 he was the CEO of the Bible Society of Egypt. During that time the Society developed from a small organization to become the largest Arabic Bible publisher in the world serving more than 2,000 Churches of all confessions across Egypt and most Arabic speaking Churches worldwide. The Society now has 8 branch offices in Egypt, 18 Bookshops and 220 staff.
He retired from that position in 2021 and now continues with the Bible Society as their Senior Advisor.
It was a privilege for IBCM Network to host  the global IBCM8 conference in Kuala Lumpur, Malaysia  from 19 to 24, June 2023. As one family 1208 participants from 104 countries gathered to celebrate, worship, and be inspired for ministry and mission together.
MAIN SESSIONS
The conference gathered under the theme "For Christ's Love Compels Us" and encouraged us with daily ministry focuses around Unity, Mission, Discipleship, Care, and Worship. The keynote speakers, Ramez Atallah and Nate Bramsen, with one voice brought strategic and visionary addresses, encouraging us to believe that anything is possible with God, that God wants to redeem, reconcile, and transform this broken world with his love, bringing beauty from ashes. They called us to have the heart of God that gives everything for each other and to reconcile the world to Christ. Nate and Ramez both remarked that at this conference the unity and love were tangible. Praise God for that.
NETWORK TRACKS AND ELECTIVES
For the first time at an IBCM Conference the participants gathered in ministry Network Tracks to connect, discuss, and then envision in their area of service for God. Following the conference each network is encouraged to continue to support, bless, collaborate, and learn from each other, so that these networks grow to strengthen the churches worldwide.
Across the conference week there were 45 electives that focused on specific issues connected to each Network Track – Youth, Mission, Leadership, Children, Training & Theology, Church Ministry, and Evangelism & Church Planting.
YOUTH FOCUS
IBCM8 had a specific youth focus. Over the last 4 years the IBCM Network team has intentionally created a Youth Network of over 100 Youth Ambassadors from over 70 countries. Together with these leaders we have shaped the youth components that were present throughout IBCM8, such as the youth panels, the youth network track, and the Go-Serve mission trips. 
This strategic focus encouraged over 260 under 35 year old attendees. Over a meal at the conference the Youth Ambassadors gathered to get to know each other, and to start to envision how regional and global collaboration among the youth could strengthen and transform our churches. Many are now considering the possibility of youth conferences and other events in their regions.
GO-SERVE MISSION TRIPS
IBCM Network in collaboration with the local churches has organised a number of short-term mission trips following the conference. The Go-Serve mission trips have been designed to allow the local churches in the host country to set the mission agenda while also providing the opportunity for international  mission teams to come together to participate in mission in various contexts and countries. 
Eight mission teams were hosted by the local churches in Malaysia, Cambodia, and Philippines. Around 55 participants took part in these mission trips, which offered various ministry opportunities enabling all to serve no matter what their gifting. A number of youth commented that they would not have participated in the conference if the mission trip option was not included as a part of the overall experience. We hope that the Go-Serve mission trips will be a feature of future conferences.
  REGIONAL CONFERENCES
For the first time a gathering of all the Regional Conference committees was held over a meal at IBCM8. They met to share their experiences and to consider how each regional conference could learn from IBCM8. They were encouraged to consider incorporating the youth and mission focus and also how they can collaborate and learn from each other as they consider their strategic role in their specific regions. All are anticipating a renewed excitement and vision in their regions as they plan toward their respective gatherings in 2025.
BRETHREN MOVEMENT WORLDWIDE
The 6th edition of Brethren Movement Worldwide was released ahead of the IBCM8 conference. This publication edited by Dr. Neil Summerton provides a valuable snapshot of our network of churches in most of the over 160 countries where we are present. The link to this publication can be found on the IBCM Network App (under Library) and on our website
HERE
.
IBCM8 LIVESTREAM
IBCM8 conference livestream is available on YouTube (
HERE
) and on IBCM Network App. IBCM Network App also contains other IBCM8 content. A IBCM8 Conference Overview video with country flags is available
HERE
.
IBCM9 ANNOUNCEMENT
At the conclusion of IBCM8 it was announced that Lord willing IBCM9 will be held in Africa in 2027. This announcement was received with much excitement and anticipation.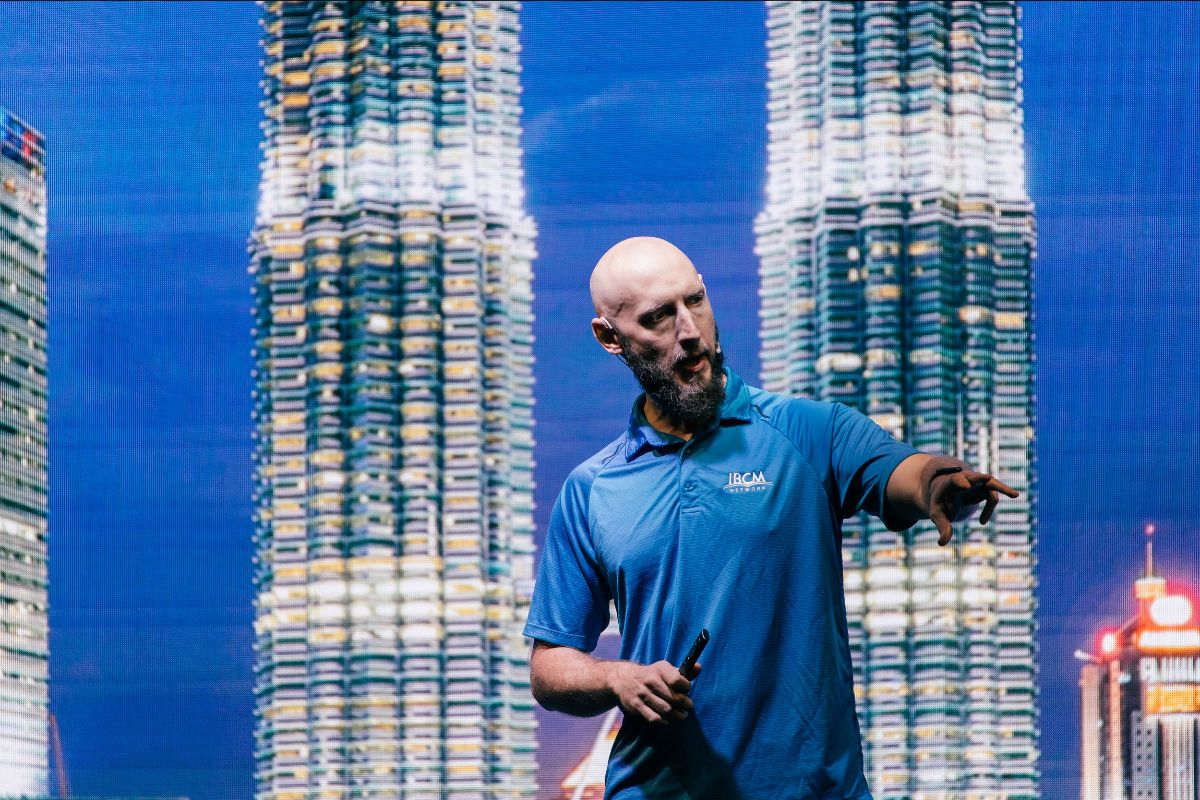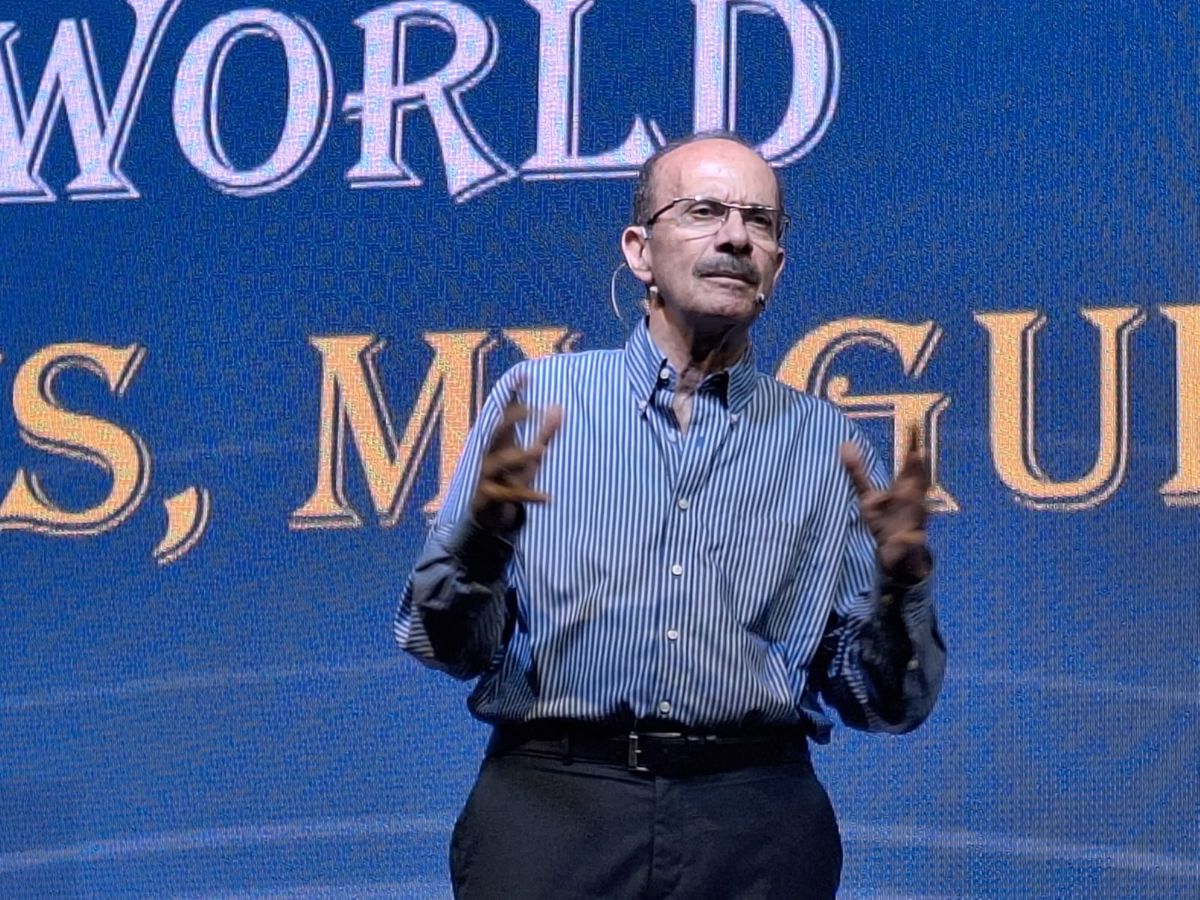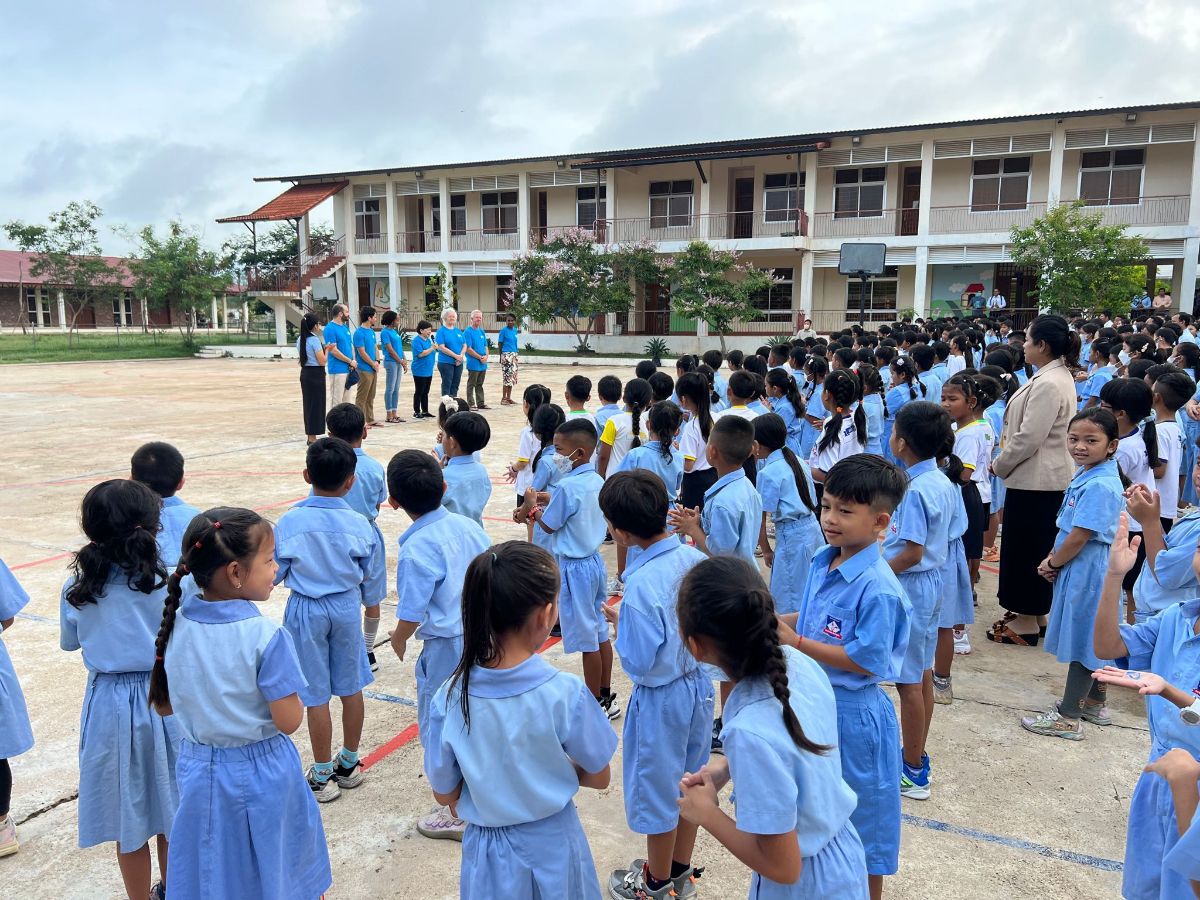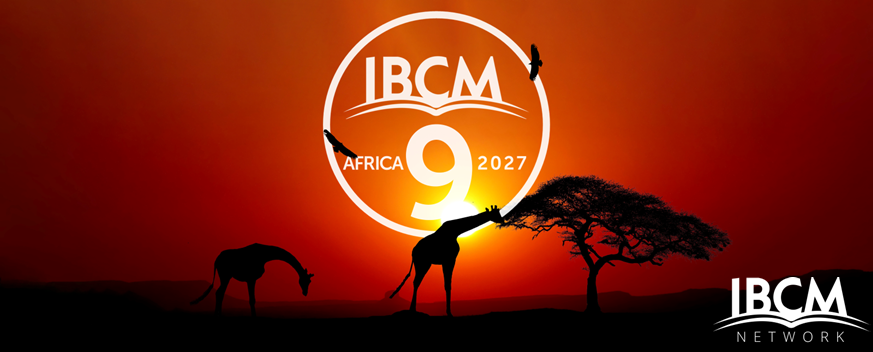 IBCM8 OVERVIEW VIDEO WITH FLAGS