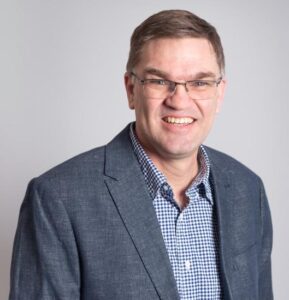 David Smith (Australia) – International Director
David has been part of the IBCM ministry since 2011. He has a background in a variety of business, management, pastoral, mission, teaching, and academic roles. He is involved in leadership training, preaching and overseas mission, having a heart for people to be gripped by God's grace and equipped for a life of passionate service.
As the Academic Dean and International Training Director of Australian College of Christian Studies (ACCS) he lectures and teaches internationally in the fields of Pastoral Ministry, Leadership, Preaching, Theology and Hermeneutics. Cross culturally, he has been involved in leading International Mission Teams to Cambodia and Africa since 2008.
David completed his Masters research in the area of preaching, his work is entitled "The Preaching Community" and his Doctoral studies in the field of ecclesiology, summarised in the book "The Model Church."
David together his wife Judy have three children and attend Duncraig Christian Community Church, Perth, Western Australia, where David has a teaching role, serves as an elder, and is a national board member of the Christian Community Churches of Australia.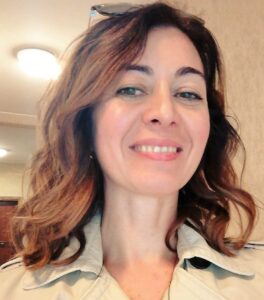 Sanja Zurovac (Italy) – Administrator
Sanja joined IBCM Network as part of the organising team for IBCM7 in Rome. She has a passion for evangelism and mission, and for seeing others grow in Christ. Sanja lives in Rome and plays an active role in her local church. She is the mother of two children.
Ian Burness – Chair (UK)
Philip Barnes – (Canada)
Joel Hernandez (USA)
Hadyn Marshall (St Vincent & Grenadines)
Neil Summerton (UK)
Abraham Thomas (India)
Frédéric Walraven (Netherlands)
Ian Smith – Treasurer (UK)
IBCM Network International Advisory Group (IAG)
In addition to the Trustees the following serve on the International Advisory Group:
Isaias Chicola (Angola)
Christian Ramirez (Colombia)
Kelvin Samwata (Zambia)
Peter Tan (Malaysia)
Russell Thorp (New Zealand)
Donato Santamaria (Italy)
Jim Armstrong (UK)
Ok Yong Lee (South Korea)
Rick Iles (New Zealand)
IBCM Network Youth Advisory Committee (YAC)
The Youth Advisory Committee is headed up by David Smith, Joel Hernandez, and Sanja Zurovac, and is currently in the early stages of forming.
Peter Calvin (Pakistan)
Joel Hernandez (USA)
Sheeba Jennet (UAE)
Daniel Lorefice (Italy)
Stephen McQuoid (UK)
Johnson Mwebembezi (Uganda)
Erika Raigne (UK/Argentina)
David Smith (Australia)
Frédéric Walraven (Netherlands)
Christian Ramirez (Colombia)
Ron Onn (Malaysia)
Aminadab Mbanzabugabo (Rwanda)
Sanja Zurovac (Italy)
Brethren Training Network (BTN)
BTN is responsible for facilitating the training aspects of IBCM Network.
Russell Thorp (Chair, New Zealand)
Phillip Boom (USA)
Mark Davies (UK)
Simeon
Havyarimana (Burundi)
Joel Hernandez (USA)
Allan McKinnon (UK)
David Power (Zambia)
Sunny Phillip (India)
Christian Ramirez (Colombia)
David Smith (Australia)
Len Smith (Australia)
Frédéric Walraven (Netherlands)
Christian Ramirez (Colombia)
Luis Mostacero (Peru)