Brethren in Europe Conference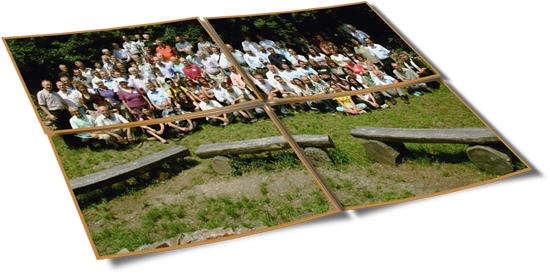 The very successful, second Brethren in Europe conference (for Brethren leaders from European countries) was held at Modra-Harmonia, near Bratislava, in Slovakia on 1 – 4 July 2009 in co-operation with leaders among the Slovakian Brethren.
Some 125 participants came from 29 countries.
165 representatives of 24 European countries met on 30 June –1 July 2005 in Wiedenest, Germany at the first conference. 
At the 2005 conference a declaration on church growth and church planting in the Brethren movement in Europe was agreed 
It was decided not to hold a Brethren in Europe conference in either 2013 or 2017 as, while the global IBCM conference is being held quadrennially at European locations, it is preferable to Europeans to concentrate attendance on the global IBCM conference (the IBCM6 & IBCM7 conferences, held near Rome on 22 – 26 June 2015 and 24-28 June 2019).