Our Purpose
IBCM Network exists to serve the international Brethren community through:
STRENGTHENING

LEADERS


ENCOURAGING

CHURCHES


FACILITATING

MISSION


CONNECTING

WORLDWIDE
support those suporting others in need

All donations made through IBCM Network will be directed through the mission organisations serving in the areas of need.
To give directly through the mission organisations involved in the crisis relief work select below.
"At the present time your plenty will supply what they need…. The goal is equality…." 2 Cor 8:14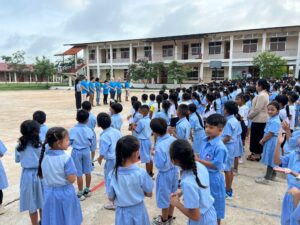 News
IBCM Network in collaboration with the local churches has organised a number of short-term mission trips following the conference. The Go-Serve mission trips have been designed
Read More »
IBCM Network is glad to announce that the SIAMA travel agency has agreed to assist us with travel arrangements for the participants of IBCM8, IBCM regional conferences, and mission related travel of any in our network. To access these arrangements please provide our code: "IBCM Network". SIAMA is a Dutch Christian Travel Organisation providing assistance only for mission related travel. If you need assistance go to https://www.siama.nl/ or contact them at membersupport@siama.nl.